Primary School Parents
Our primary learning package is designed to support the educational needs of primary school children and SEN pupils of all ages.
Our library features 100+ on-demand lessons (delivered by UK Qualified Primary Teachers), e-learning resources and 100+ games covering the core subjects as well as tough-to-teach PSHE topics.

We understand that each child learns in their own way, which is why all of our game instructions are available in visual and audio formats, dyslexia fonts available. We currently support 23 different languages, including Makaton, to provide ESOL/EAL pupils with the support they deserve.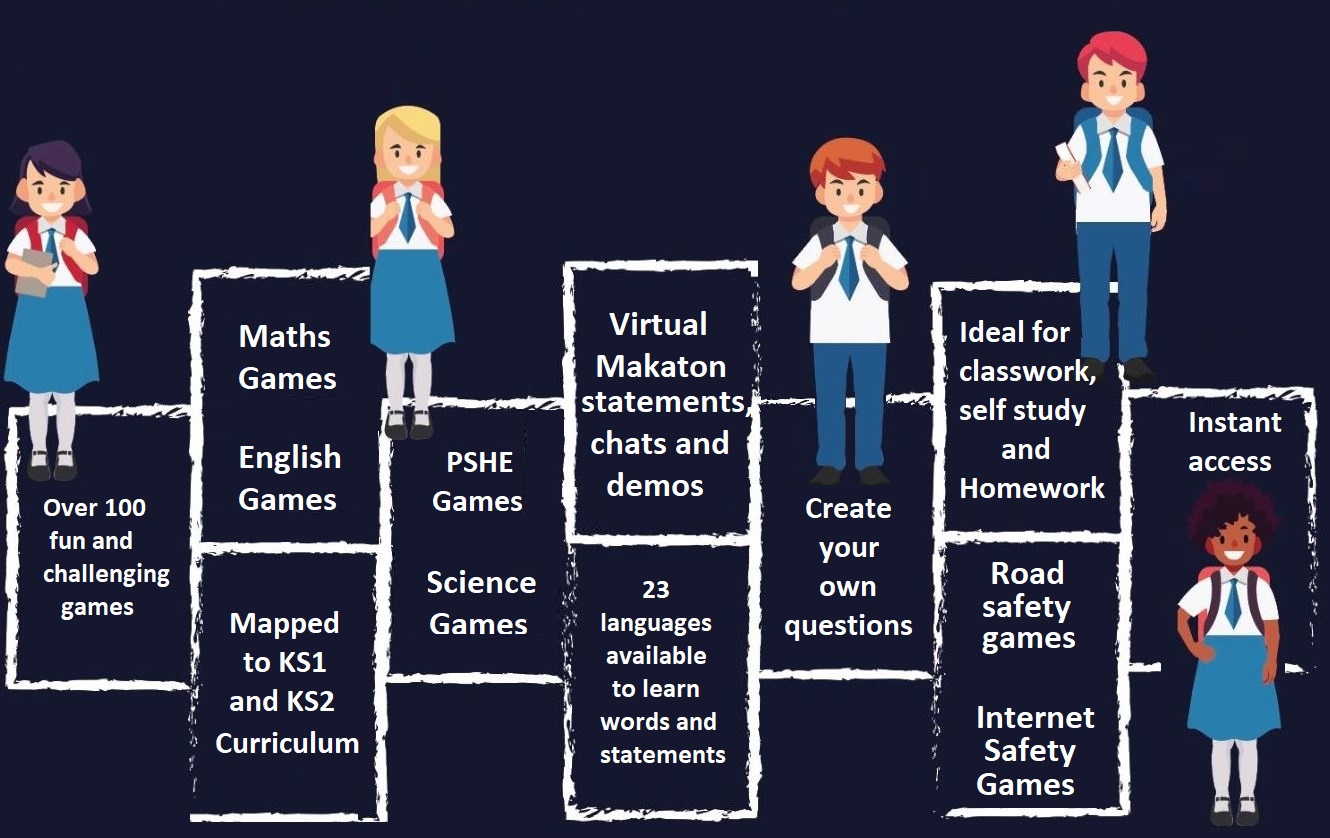 Our Core Beliefs
Engaging pupils through game-based learning and an environment they are familiar with
Portraying memorable characters and games, allowing pupils to remember and relate their learning to visualise and kinetic cues
Granting independence, confidence and mental well-being to pupils
Focusing on tough-to-teach and politically relevant topics
Listening to the need of both pupils and teachers alike
EDClass is available for children aged 4-11. The benefits include:
Keeping your children engaged in their learning even after school hours
Unlimited access to 100+ educational games
Generating conversation in the household through learning and gaming
Learning through play to close the gaps in learning for all
Available to access anytime and anywhere
Learn Makaton and 23 different languages with pronunciations and phrases
Learn about recycling, the environment and being safe in the community
EDVille is our online virtual world where your children can learn and grow as they develop important life skills such as:
Road safety and how to cross a road
The importance of recycling
Why water can be dangerous
The dangers of electricity
How to manage money
Looking after animals
EDVille comes with hundreds of translations to increase your child's language vocabulary. These include common phrases and words that are used in day-to-day life - perfect for a pen pal from a different country! All translations come with a voice recording to help improve pronunciation. We currently support 20+ different languages including Makaton!

Here are the languages we currently offer: